My Research in one Picture - Photo Competition 2022
Wie lässt sich die eigene Forschung der breiten Öffentlichkeit gelungen vermitteln? In den zwei Wettbewerben "Meine Forschung in einem Bild" und "Meine Forschung in einer Grafik" stellten sich Nachwuchswissenschafter*innen der Universität Wien dieser Herausforderung. Die Gewinner*innen wurden am 27.06. im Rahmen der Arts&Science Veranstaltung bekannt gegeben.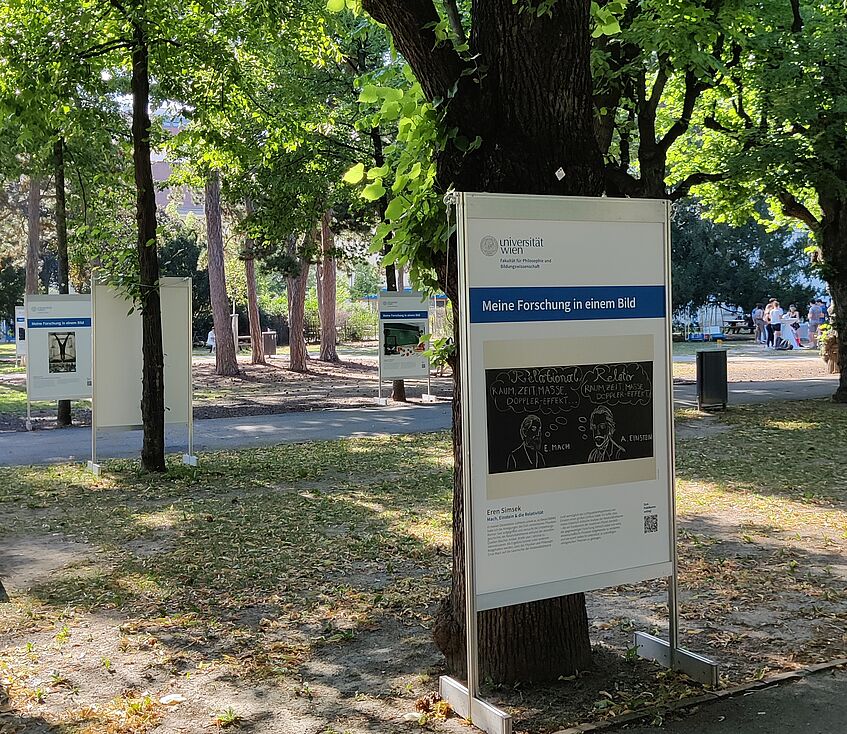 Bereits zum achten Mal veranstaltete die DLE Forschungsservice und Nachwuchsförderung den Fotowettbewerb und zum dritten Mal den Infografikwettbewerb. Die Wettbewerbe richteten sich an Nachwuchswissenschafter*innen aller Disziplinen der Universität Wien, mit dem Ziel, diesen die Gelegenheit zu geben, ihre Arbeit bekannter zu machen und breitenwirksam zu präsentieren. Die Einreichungen der 10 Finalist*innen des Fotowettbewerbs sowie 5 ausgewählte Infografiken werden noch bis 13. Juli in einer öffentlich zugänglichen Ausstellung am Campus der Universität (Hof 1, Hauptallee) präsentiert. Am Ende des Ausstellungszeitraums wird ein Publikumspreis vergeben, über den die Besucher*innen via QR-Code auf den Postern abstimmen können.
Gewinner*innen Fotowettbewerb 2021
Die zahlreichen Einreichungen beim Fotowettbewerb wurden in einer ersten Abstimmungsrunde von der Facebook-Community auf zehn Finalist*innen eingegrenzt. Aus diesen wurden von der Jury, bestehend aus Franz Kerschbaum (Professor für Astrophysik, Institut für Astrophysik, Universität Wien), Karin Liebhart (Senior Lecturer, Visual Studies in den Sozialwissenschaften, Universität Wien), Sophie Mayr (PhD, Institut für Europäische und Vergleichende Sprach- und Literaturwissenschaft) Petra Schiefer (Öffentlichkeitsarbeit, Universität Wien) drei Gewinner*innen ausgewählt. Diese wurden von Jurymitglied Franz Kerschbaum bekannt gegeben. Der erste Preis ging an Aaron Kintzi für sein Foto "The Beauty of Science". Den zweiten Platz machte Pamela Baur mit dem Foto "Greenhouse gas exchange of the reed belt at Lake Neusiedl" und auf Platz drei landete Flavio Del Santo mit dem Foto "The weight of knowledge".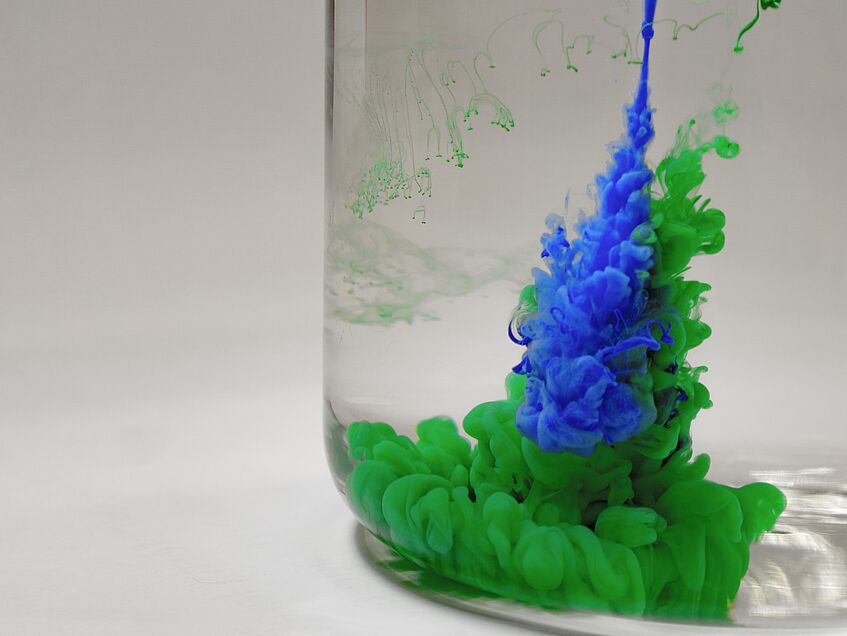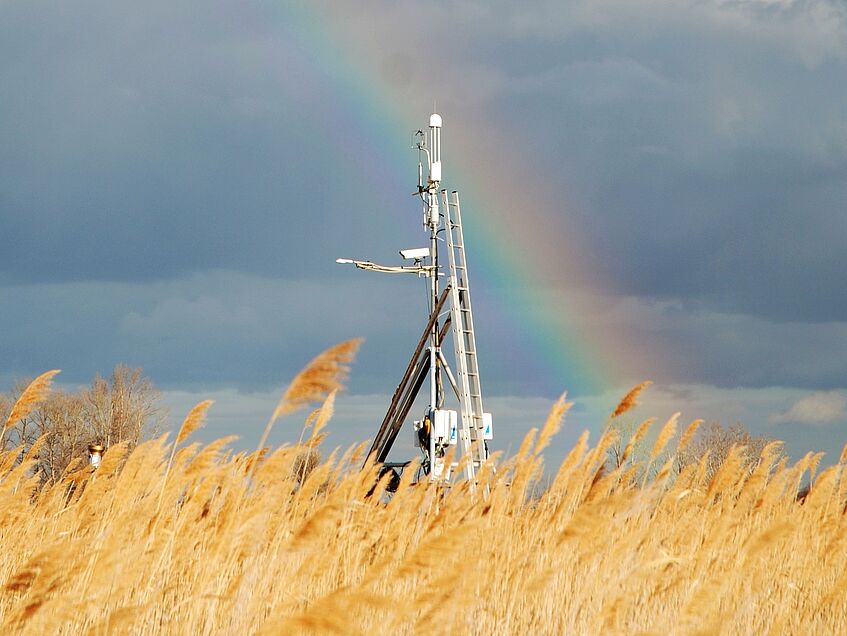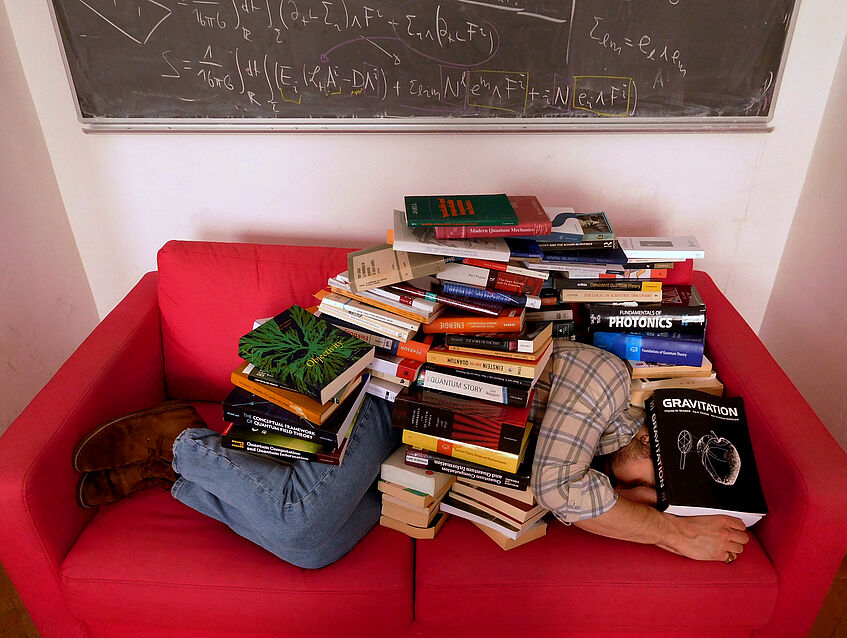 Gewinner*innen Infografikwettbewerb 2021
Die Gewinner*innen des Infografikwettbewerbs wurden ebenfalls durch eine Jury gekürt, die aus Walter Longauer (APA Infografikchef), Tanja Traxler (Der Standard) und Sarah Davies (Professor of Technosciences, Materiality, & Digital Cultures, Universität Wien) bestand. Dabei überzeugte Theresa Matzinger mit ihrer Infografik "Wie verändern sich Sprachen von Generation zu Generation?". Platz zwei ging an Julia Zwirchmayr mit der Infografik "Phytochemistry & Biodiscovery – On the Road to Bioactives" und der dritte Platz ging an María Fernanda Cervantes Recalde für ihre Infografik "A central role of chemoreceptors in inflammatory responses of the skin.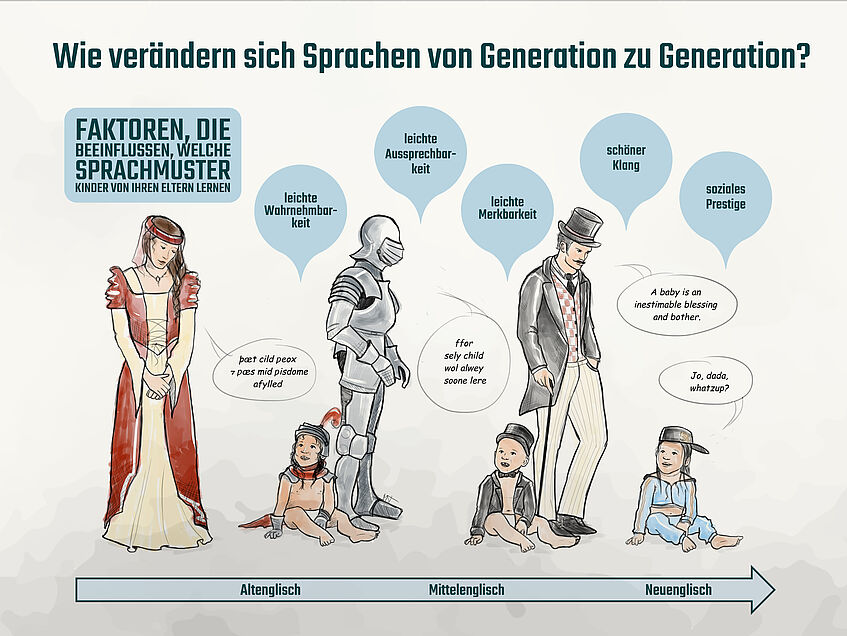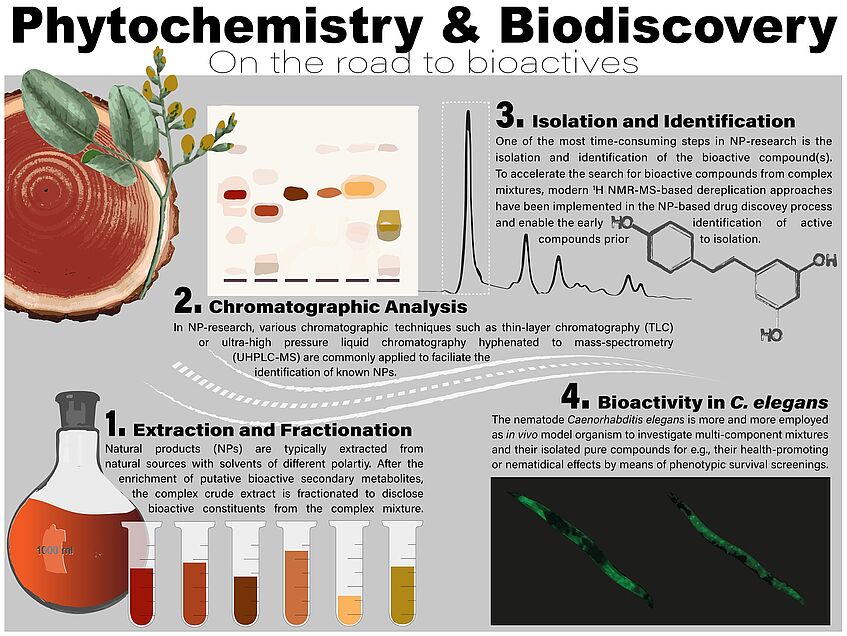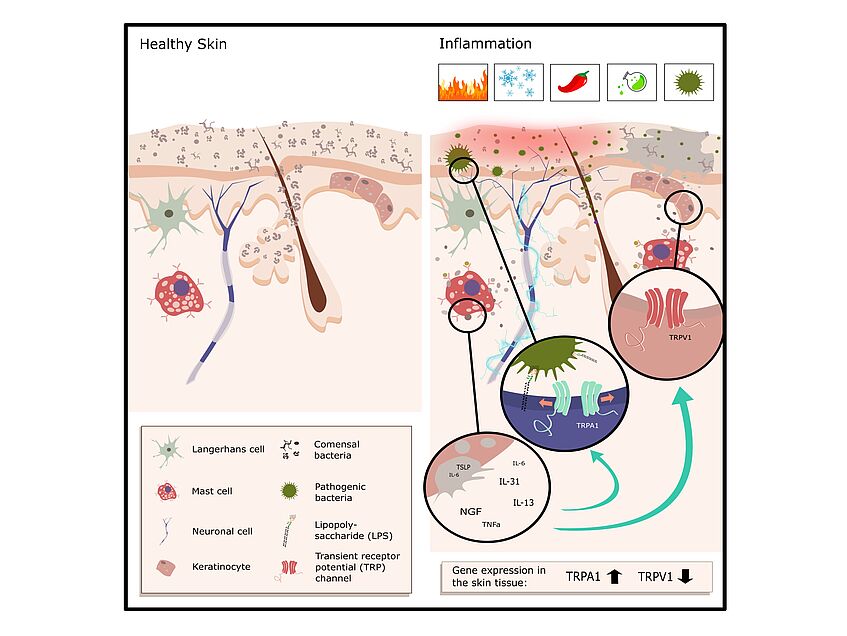 Die Preisverleihung und Eröffnung der Ausstellung des Foto- und Infografikwettbewerbs wurden von Brainchild musikalisch umrahmt. Das Ensemble Brainchild besteht aus dem Komponisten Adrián Artacho, dem Saxophonisten Dr. Joel Diegert und dem Cellisten Jörg Ulrich Krah. www.brainchild-music.com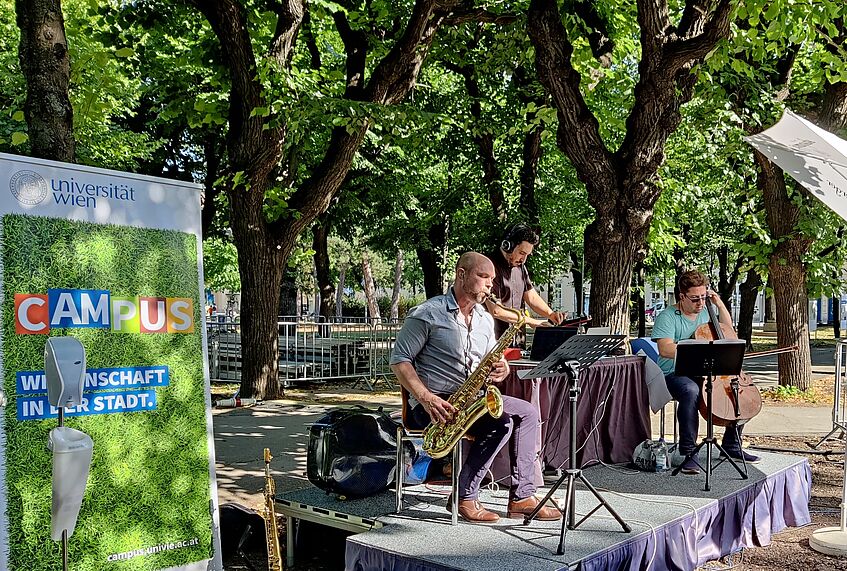 Gewinner*in Publikumsvoting 2022
Das Publikumsvoting der Foto- und Infografik Ausstellung wurde am 11. Juli 2022 beendet. Das Bild "Not today, love, I am too stressed" von Hanna Mües hat mit einer Stimmenanzahl von 212 gewonnen.